REIGNITE - THE NEW ALBUM BY THE RHYTHM DRAGONS. LISTEN AND DOWNLOAD HERE!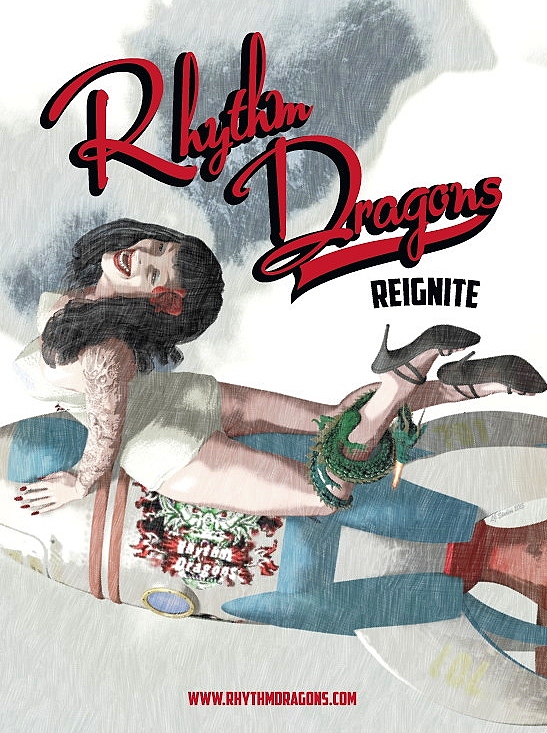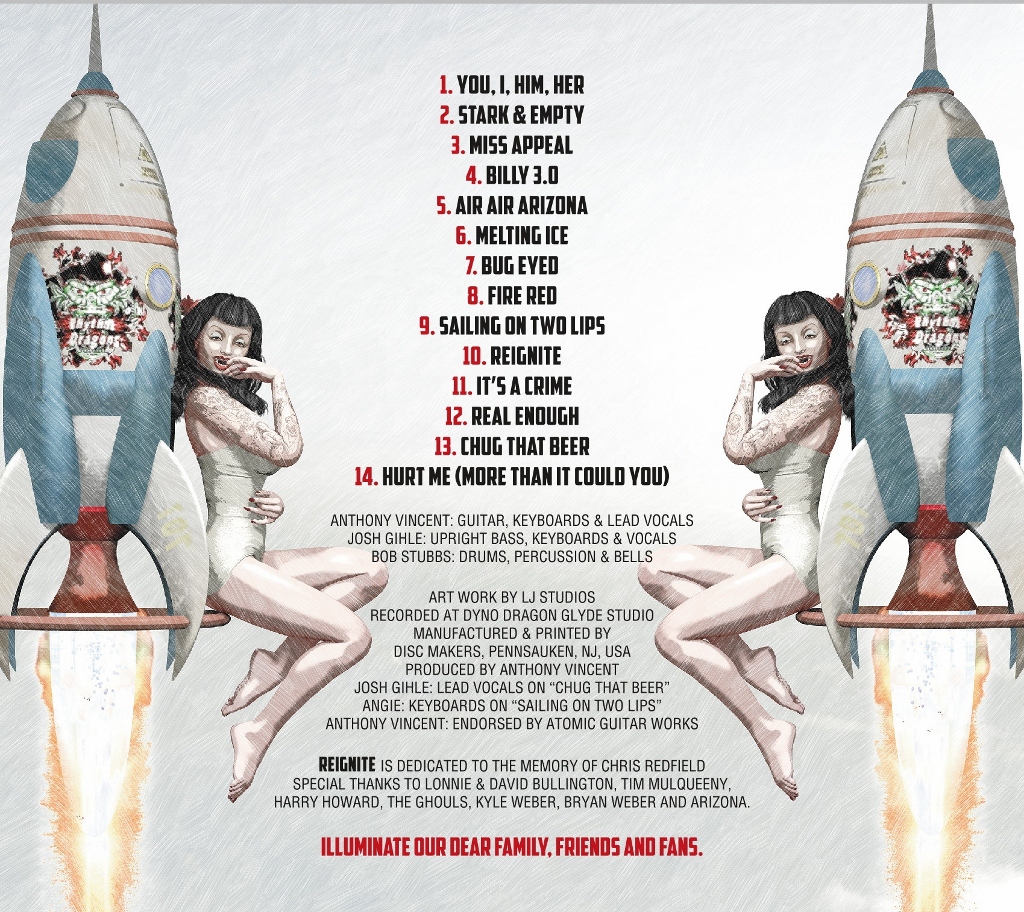 Rhythm Dragon's Reignite Tour brings world-class rockabilly to the Midwest! 
The Rhythm Dragon's new album, "Reignite" April 2016. 
Worldwide Rockabilly presents the Rhythm Dragons for fifteen dates in April and May. This international touring band is on their Reignite Midwest tour bringing high-energy rockabilly, swing & americana. The Rhythm Dragons are known for their creative and impactful original music, which can be heard on their new album, "Reignite". Rhythm Dragons music is available for iTunes, Amazon, CDBaby, Spotify, Google Play, Apple Music, Tidal, Rhapsody, iHeartRadio, eMusic and 2500 other retail outlets for CD purchase and download. 
The Rhythm Dragons are a classic rockabilly trio led by Anthony Vincent, guitar & lead vocals, with the rhythm section of upright bassist Joshua Whitney Gihle and former Social Distortion drummer Robert Lynn Stubbs. The North States Journal says they "deliver a fiery blend of rockabilly, swing and punk", De Villarreal of MotorBilly Radio says Billy 3.0 is "hotter than the Arizona sun, here comes that fiery trio from Phoenix with their 11th full length album (!) full of Gretsch-fueled fun & rockabilly madness! Officially drops in May, we've got advance tracks for you to hear & enjoy on MotorBilly…" Fans have connected with them in clubs, as well as national music fests from Torque Fest to Viva Las Vegas and Rockabilly Reunion to Arizona's Rockabilly Bash, as well as numerous charity & benefit concerts. 
The Rhythm Dragons Reignite Midwest tour is 15 dates in October and May which covers New Mexico, Texas, Colorado, Nebraska, Iowa, Wisconsin, Missouri, and Oklahoma. These great tour venues are known for featuring great national acts such as the Rhythm Dragons. Enjoy their great original music as well as a few unique covers such as "Love Potion #9" and "Beautiful Girl". 
Be sure to circle this date on your calendar to catch the great live show of recording artists The Rhythm Dragons. The Source Weekly (Bend, OR) states "the bluesy, high-energy rock and roll keeps bodies moving with a certain twang" and "concertgoers are treated to incredibly dance-worthy tunes to cut loose and rock out to". Fun, loud, driving great music – a must-see live show to rock your night!